Honesty.
"the quality or state of being honest"
Seems simple enough, right? When trying to explain the benefits and reasons for being honest to a child, it doesn't actually FEEL as simple as the definition from Merriam Webster above states. Honesty to us adults is black and white. You either are or you aren't, but kids don't have that, yet. They are working every angle sometimes to get what they want, and sometimes that means breaking the truth. So, what's a parent to do? Below are 5 tips that my husband and I use on a, sometimes daily, routine. But first, a little about my girls and their personalities so you can relate to the learning technique…
My oldest daughter is one that likes to have each and every thing explained to her. She can then reason it out in her head and make the choice there. She has made bad choices and we have worked through them. When we go back to look at and talk about them, she can explain in depth about the situation, why it was wrong, why she chose to do it and why she should not do it.
My second daughter is more of a free spirit. Often times she acts and then reacts to her action. She has been a toughie with this…given, she is only 3. 🙂 But I believe it is never too young to teach the principles of honesty.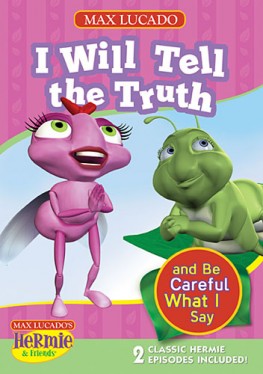 In bullet point fashion, I am going to share with you 5 things we have done to teach two of our three girls about honesty…different personalities and all ::
For starters, my husband and I set the example of being honest when talking to them and each other. As parents, we are our children's biggest teachers. So actions are watched!
Teach about consequences if actions are dishonest. Cause and effect if you will…in small people reasoning ways 😉
We don't put fear into our children, but we do let them know that God is watching them and guiding them and helping them make the right choice.
When a dishonest choice is made, we discuss and pray about it…asking forgiveness and direction to make better choices next time.
Making good choices is a daily discussion in our home. My biggest prayer for my children is that good choices are made when mom and dad aren't around. Both now and when they are older and driving, going to college, etc. Ahh…I can't think that far ahead, makes me tear up!! 🙂
A great resource on honesty, etc. is I Will Tell the Truth and can be found, obviously, on Thomas Nelson.
What do you do in your home to help teach about honesty and making good choices?
—

Shannon is much more than a 7-letter name. Her life consists of three little ladies and an amazing husband of 11+ years. Outside of her blogging life at thesimplemoms.com and itsallpink2me.com, you can find her hovering over anything chocolate and peanut butter then running it off whenever she has a chance. Running fills her cup so she can take care of the family God has blessed her with. She is a wordy, type-A, OCD Momma who loves fashion, running, cute babies and more importantly her family and her God. {Life motto :: Phil 4:13}