Fall is my second favorite season of the year – a very close second to Summer. I just love the beauty that God shows through the nature around us. From the magnificent colors of the leaves changing to the gorgeous sunsets through the trees. God has a beautiful canvas He paints daily for us. A constant reminder of His love for us.
My husband and I chose to send our daughter to public school after a year of private school and thoughts of home school. At this juncture in our life, we do not believe God is calling us to home school. That being said, in public school they have Halloween parties galore! There is no hiding Halloween from our children – so we decided to embrace it! As far as our girls know, Halloween is just a fun day to dress up in a fun (not creepy or demonic) way. So our Halloween season is filled with Minnie Mouse, Cheerleaders and Angels – and owls this year for our baby girl.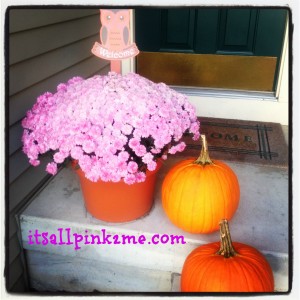 We take a night on Halloween to visit our families and the girls run around their neighborhoods collecting candy. That's really all they know about Halloween, and for now we have left it as simple as that. A glorified dress up day with candy as the end outcome! My oldest is 6 and hints towards the real meaning of Halloween have been thrown around, so I expect that next year I will have to have my ducks in a row and have answers for her!
Once "Fall" on our calendar hits, we start talking Fall decorations too. THAT may be my favorite part! This year we purchased the most beautiful Mum. Then when I was at our local Target, I found this adorable Owl Welcome sign. Then a couple days later, pumpkins appeared and my little girls screamed with delight! Fall is full on here in our home!
Last year, we received A Pumpkin Prayer and I talked about it over with theSIMPLEmoms. This has been a fun book we have read year round! We recently moved and this book was misplaced. As soon as the leaves started changing, I did a full house search to find it. We found it and the girls love it yet again. It is a lovely little book that is great for a wide range of ages that teaches children to be thankful for everything around them and God's abundant blessings in our daily life.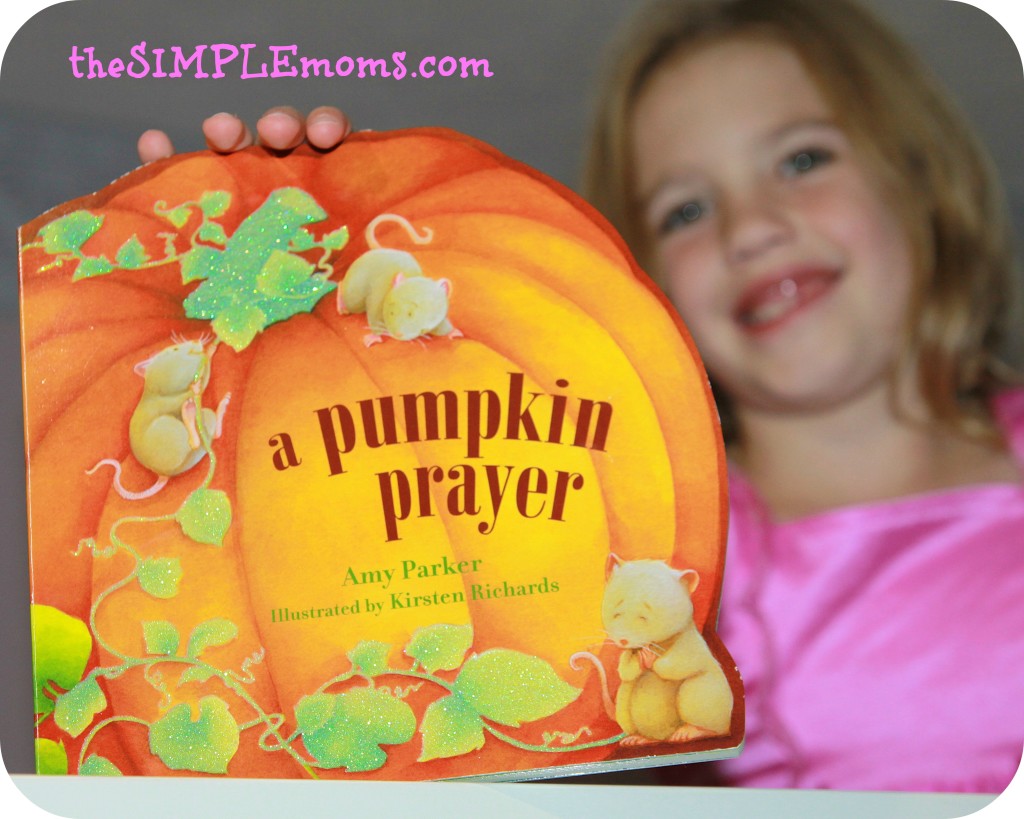 The last thing I wanted to share with you all. Food! We love food in our house And now having kids, I love to do little fun foods that are applicable to the Holidays, Events and Seasons surrounding us. Last year we made Pumpkin Muffins. Oh dear goodness are these things tasty! You can find the full recipe on my personal blog. But this is a simple recipe you can do with your children (or by yourself when the kids are sleeping). 🙂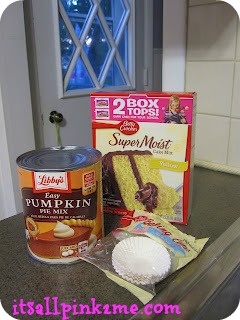 What do you do to celebrate Fall as well as Halloween with your children? What do you do and how do you explain Halloween to your children?
—

Shannon is much more than a 7-letter name. Her life consists of three little ladies and an amazing husband of 11+ years. Outside of her blogging life at thesimplemoms.com and itsallpink2me.com, you can find her hovering over anything chocolate and peanut butter then running it off whenever she has a chance. Running fills her cup so she can take care of the family God has blessed her with. She is a wordy, type-A, OCD Momma who loves fashion, running, cute babies and more importantly her family and her God. {Life motto :: Phil 4:13}