My favorite time of year is here and I couldn't be more excited to dig in to the family traditions.
We bake lots and lots of butter cookies each year. We eat them throughout the Christmas session as well as freeze them for later on in the year. The recipe is simple, the cookies are amazing, and I have lots of memories making these with my mom. I'm wanting my boys to carry the same memory of these cookies.
*Ingredients*
1 pound butter, softened
1.5 cups white sugar
4 egg yolks
2 tsp. vanilla
4.5 cups all purpose flour
1/2 tsp salt
*Directions*
1. Preheat oven to 350 degrees.
2. Cream together butter and sugar until light and fluffy. Add egg yolks.
3. Add vanilla and mix well.
4. Beat in the flour and salt.
5. Push into a greased cookie sheet – lining the entire thing with dough.
6. Bake for 10 minutes or until they are very lightly browned on the bottom. (they aren't nearly as good if they get to brown – keep a close eye on them)
7. Take out of oven and cool for 5 minutes. Then cut the cookies into squares on cookie sheet.
**You can decorate with icing if you'd like or make your own. I use a paste made up of powdered sugar, water, and food coloring**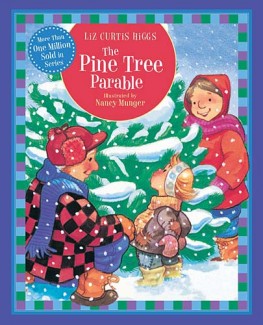 We also have quite a collection of Christmas books as I'm sure you do.
But one of our favorites is The Pine Tree Parable. It's a heart wrenching story for your kids to understand the real meaning of "loving your neighbor as yourself". Even as adults, this book is a great reminder.
My hope and prayer is that your family has a safe, wonderful, and memorable Christmas.
—

Meghan Tucker loves God, her amazing husband, and three rambunctious boys. Nashville, TN is her home and she loves being a southerner. Meghan describes herself as a Christian, Homeschooling Mom, Adoption Advocate, Photo Snapper, Blogger, Encourager, and Prayer Warrior. She loves to blog about keeping a home, her faith, traveling with kids, and homeschooling. Her favorite things are: sweet tea, her Nikon, traveling, and cooking. She co-founded Hip Homeschool Moms and blogs at MeghanTucker.com. Follow her on Twitter @MeghanTucker