In the world of Pinterest, Twitter, Facebook, Instagram and ALL the other social media outlets surrounding our every day lives, I don't know about you, but I constantly find myself in a battle of whether or not I'm good enough. I am a stay at home, busy momma to three little ladies. They are my world! As much as I would love ot sit and play and do nothing every single day, there is lots of laundry, dishes and all the other housework that goes along with life. Add in play days, gym dates and time out with Daddy and my schedule is booked. As any holiday approaches, all things crafty start popping up all over the internet. I have done a few and love the outcome, but sometimes I feel that these "crafts" have taken the meaning out of the given holiday.
Easter is no different. I'm already starting to see these marvelous ideas pitter patter across my screen. However, this Easter I am ignoring them all. I never had these ideas in the past and having them now will not make my life any more meaningful – or my children's for that matter. Instead, we are going to do what we have always done. What's the saying, "If it's not broke, don't fix it?" Yah, that. That's how I'm rolling this Easter. 🙂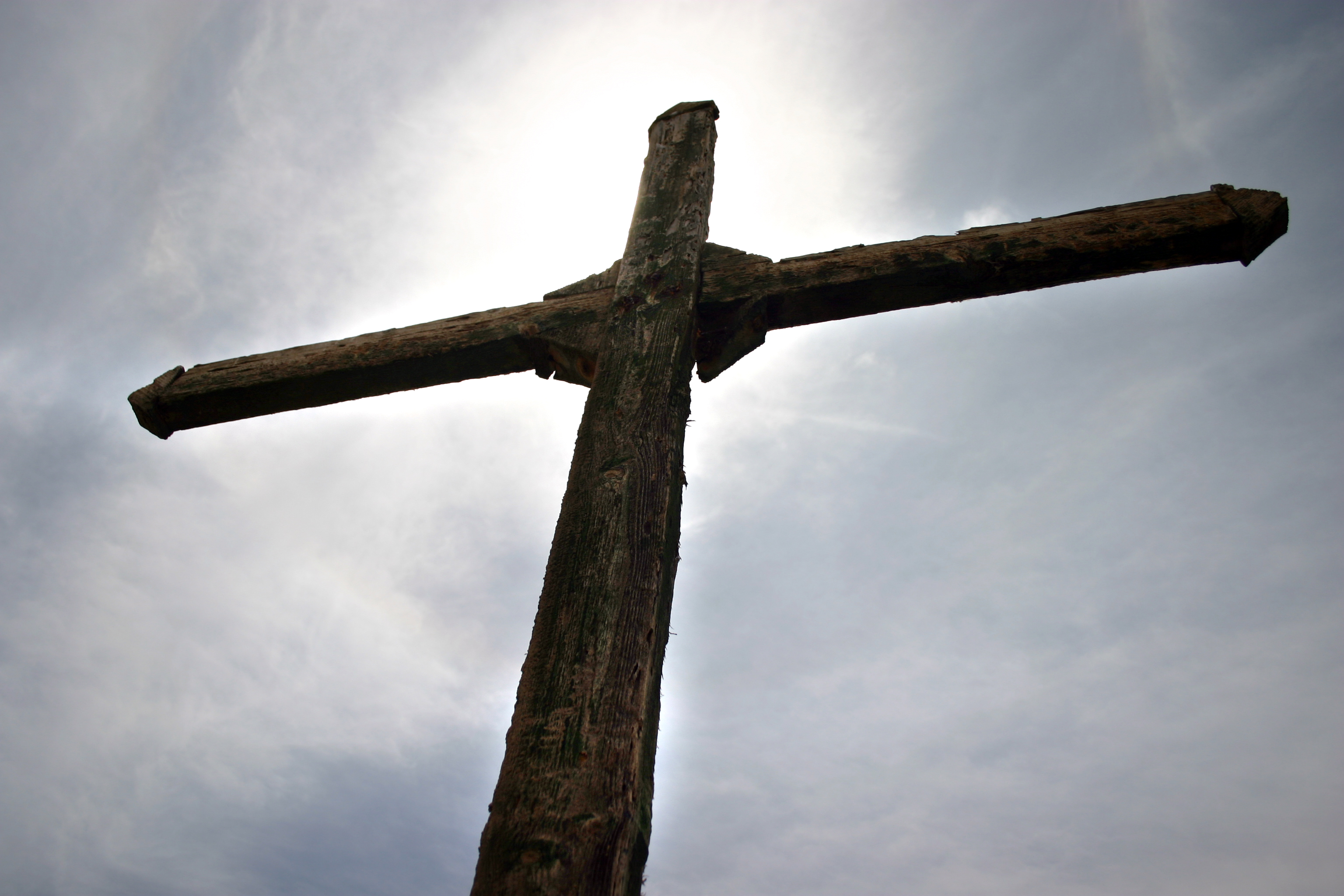 Jesus died so that WE can live. Period. That's all that matters in our life and our goal is to share that simple truth. It doesn't matter if you teach your kids this basic Truth through pictures, words, skits or crafts. The fact that you are teaching them this Truth is ALL that matters. If you are looking for a creative way, talk to some friends, visit your local Sunday School, check out Pinterest and "Google" for other ideas.
In preparing for my post for this month's topic of Easter Traditions, we don't have any profound traditions we have done in the past. We didn't grow up doing anything significant that I can remember, outside of going to church Easter Sunday which was then followed by an Easter Egg Hunt. But I can guarantee you, the meaning of Easter wasn't any less significant. We grew up knowing that Easter was about Jesus. And Jesus dying for us. The same is true with my girls. Even my three year old knows the Truth. It helps to have amazing books like Shine Your Light Devotional, An Easter Prayer and The Story of Easter to share with them. You know these books have some pretty fantastic stories that kids can relate to. 🙂 I'm simply saying, don't get paralyzed with all the comparing that can easily take place at this time of year. Make it about Jesus and that's all your kids need to know 🙂
—

Shannon is much more than a 7-letter name. Her life consists of three little ladies and an amazing husband of 11+ years. Outside of her blogging life at thesimplemoms.com and itsallpink2me.com, you can find her hovering over anything chocolate and peanut butter then running it off whenever she has a chance. Running fills her cup so she can take care of the family God has blessed her with. She is a wordy, type-A, OCD Momma who loves fashion, running, cute babies and more importantly her family and her God. {Life motto :: Phil 4:13}