Honesty is one of the main virtues we as parents want to teach our kids. However, sometimes we are confused on how to go about teaching them this important character trait. Here are 3 tips to help you teach your kids about honesty.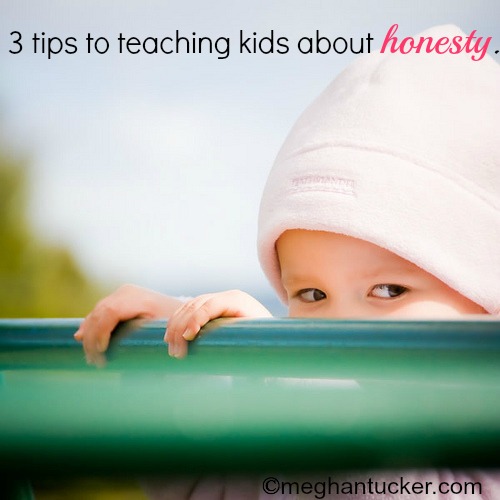 1. Use words they understand. They will not get it if you use words from the encyclopedia and your kids are just 4 years old.
2. Teach by example. Kids learn from others. You as their parent are their biggest role model. It's a powerful, yet scary thing to think about. You have the responsibility of raising them to be who God made them to be. So, lead. Lead how you'd want them to behave.
3. Use a "No Shaming" Policy. No one wants to be shamed including little kids. Shame, I believe, dissolves strength and character. Respond rather than overreact. It's only natural for kids to test you. How you respond will teach them the real meaning of honesty or to hide instead. Use short consequences, they tend to work best.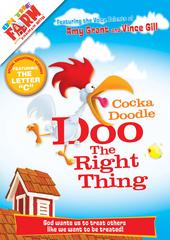 Need a tool to help teach about respect and honesty? I love the dvd, Cocka Doodle Doo the Right Thing. We watched this last week and my boys learned what respect and honesty really meant. This is definitely a movie you should add to your child's library.
—

Meghan Tucker loves God, her amazing husband, and three rambunctious boys. Nashville, TN is her home and she loves being a southerner. Meghan describes herself as a Christian, Homeschooling Mom, Adoption Advocate, Photo Snapper, Blogger, Encourager, and Prayer Warrior. She loves to blog about keeping a home, her faith, traveling with kids, and homeschooling. Her favorite things are: sweet tea, her Nikon, traveling, and cooking. She co-founded Hip Homeschool Moms and blogs at MeghanTucker.com. Follow her on Twitter @MeghanTucker